My flight leaves on Saturday for my trip to southern California.  In case you want to be where I'm at at any point, here's my schedule.
Saturday July 15th
Flight from Honolulu to LAX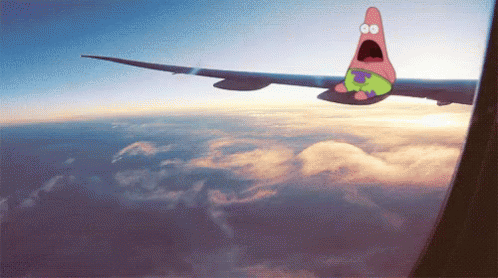 Sunday July 16th
Disneyland!
Will definitely be doing the Guardians of the Galaxy ride, hugging Captain America, and checking out the Star Wars stuff in Tomorrowland.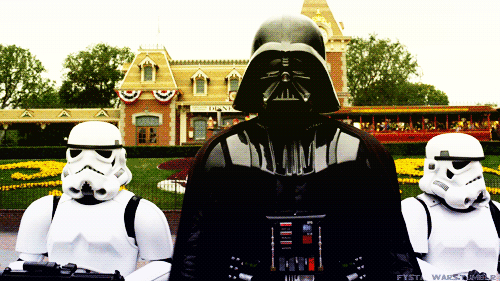 As it's going to be 90 degrees, Splash Mountain is also a strong possibility.  As is taking a break to see Spider-man at Downtown Disney because I haven't done that yet!  And I'm going to be around geeks for a week.  Spoilers will happen. I know it.
Monday July 17th
Visit with Family
The current plan is to go to the San Diego Zoo, but this may change.  Either way, the current plan is to be with my cousin and nephew on this day and do something together.  I haven't seen my nephew since his first birthday. He's like four now? Five? He talks! I can have a conversation with him! God, I'm so excited.
Tuesday July 18th
Finally the San Diego portion of the journey begins!
In the morning I'll be catching up on Game of Thrones and maybe checking out some of the early SDCC set up.  It's going to be a relatively chill morning and some of the only down time I have during my whole trip, but I still expect GoT to thoroughly destroy me so, you know, "chill" may not describe it all that much really.
In the afternoon I'll be meeting up with some of my friends from the Friends of Comic Con forum for a pre-con get together. I'm looking forward to seeing them for the first time in a year!
Wednesday July 19th
The Con Begins!
My morning starts with another FoCC get together before switching hotels from the much cheaper Ramada to the Marriott Marquis and Marina next to the convention center.
In the afternoon me and the Geekiary girls are meeting up for lunch followed by our live webcast from the Con at 4:00pm on our YouTube channel.
After that I'm heading over to HopCon.  It's one of my favorite events every year and I missed it last year to do the Game of Bloggers party instead. Both parties are amazing, but I gave up Game of Bloggers to some other writers on my blog since I've done it before and they have not.  Time to return to my favorite beer party in the universe to start my con off right.
Then spending my night sleeping outside to get a good seat for Ballroom 20 the next day. Yep, I'll be sleeping on the cold hard ground outside while tipsy.  What could POSSIBLY go wrong???
Thursday July 20th
Ballroom 20 ALL. DAY. LONG.
My overnight camping should hopefully be rewarded with excellent seats for a series of incredibly awesome panels.  There's a few in the morning I don't know much about, but later in the afternoon there's going to be a Battlestar Galactica Reunion panel..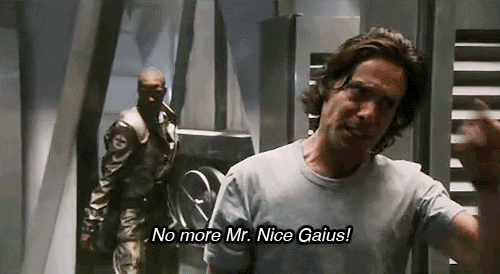 A Legion panel…
And an Inhumans panel (the show filmed literally across the street from my work place so HECK YEAH I'm excited to see this).
SERIOUSLY GUYS I CAN SEE MY CVS, STARBUCKS, AND MY ATM IN THESE CLIPS. I CROSS THIS STREET 10x A WEEK TO AND FROM WORK. IT'S MADNESS.
Anyway…
After 11 hours in one room I'm going to go back to the hotel and probably be asleep by 9pm like a granny. Don't judge. It's going to be a god damn exhausting day.
I'M OLD LET ME SLEEP
Friday July 21st
Conan and maybe other things…
My morning begins with a trip to Spreckels to get my Conan wristbands.  I'm hoping to maybe check out one of the off sites I'm hoping to do (Legion, Westworld, or Mr Robot) as well as squeezing in the panel Space Command: Bold Adventures! It'll be my first time seeing programming at the library if I make it there. It'll have some of the cast of Babylon 5 so I have to try it. That show changed my life and I may have a crush on Mira Furlan just a little bit.
By 4:00pm I'll be in line for Conan, which will probably start recording an hour or so after check in. I lucked into Conan tickets and have no idea what to expect, but the Game of Thrones cast will be guests so that's pretty badass.
After that I have a few parties I'm considering.  I might head over to the Tron Dance Party, but I've heard the venue is pretty small so I'm not sure I'll make it in.  If anyone knows of a good Friday night party, please do get in touch with me!
Saturday July 22nd
Of Press and Parties
I'm going to start my day by trying to get reservations for the Westworld offsite. I have no idea what to expect from their reservation system. I could mess up terribly. Who knows.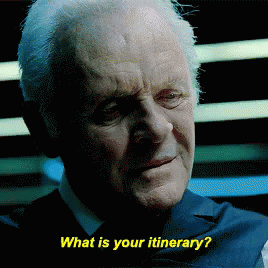 I don't know, what my itinerary is, Doctor Ford. That's largely dependent on you and your mysterious reservation system.  Do me a solid and let me book my trip. I want to Black Hat the hell out of this shit.
Then I have the press room for The Gifted and I'm really excited.  It's the only press room I've been confirmed for so far, which is sort of a bummer, but at least it's a good one!
Once that's over I may try to make it to the TV Guide Fan Favorites panel, but I'm really not holding my breath on this one.  The room is small and it has guests from a lot of popular shows.  But hey, might as well give it a shot right?
That night I'll be attending the ScreenJunkies party, which I've never attended before but hear WONDERFUL things about.
Sunday July 23rd
(aka my birthday lmao)
Hangover? More likely than you think!
Let's be real. There's a good chance I'll have a hangover Sunday morning.  But if I managed to snag tickets to the Westworld offsite event, I'll be doing that.  If I managed to get tickets to the Legion off site, that'll happen too. If not, well, I'll find something to do. Or I'll spend the morning praying to the Porcelain God.  We'll see.
That evening I'll be meeting up with the FoCC people again for our annual closing dinner/after party.  This is where I say goodbye to friends I only ever get to see once a year. It's always really emotional for me, but I'm thankful the event gives me an opportunity to wrap things up with some good food and great friends.  I love my FoCC people more than I can put into words.  Much love to them <3
Monday July 24th
Goin Home